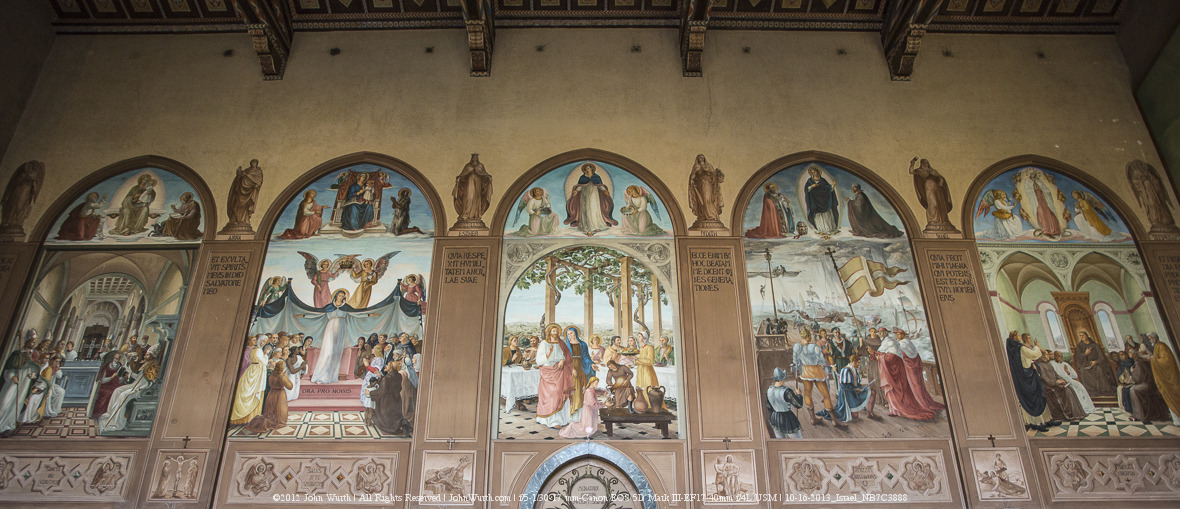 Gallery: The Church of the Visitation, Ein Karem, Jerusalem, Israel
The Church of the Visitation commemorates the visit paid by Mary upon Elizabeth (St John the Baptist's mother) when each were pregnant, and is located upon the site where tradition tells us Mary first recited The Magnificat, one of the oldest hymns to Mary on record. The original church upon the site was erected under the order of Helena of Constantinople, who identified the site as the home of Zechariah, and place where he and Elizabeth hid from King Herod's soldiers.
Reading companion for this Site: A 1st Century Traveler's Guide to Palestine, a very interesting $4 Kindle book that does a great job of putting the reader into the experience of exploring the holy land in the 1st century AD. I read this while in the Holy Land and it greatly enriched the experience.
The truly adventurous who like to do their own exploring can check out Walking Palestine: 25 Journeys into the West Bank.
Further information on this Site is available below the gallery.
Click on any picture to enlarge.
Previous Post
Vatican City State receives elevated Standard Ethics Rating
Next Post
Pope Francis: hope is a gift from the Holy Spirit